About the update to ElementsCAD 2024
In ElementsCAD 2024, the installation of updates has been optimized.
Both libraries and feature updates can now be conveniently updated via ElementsCAD Info.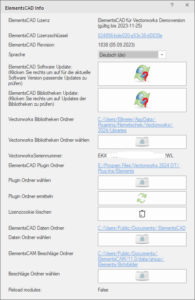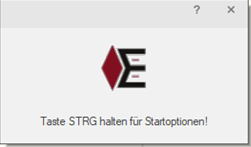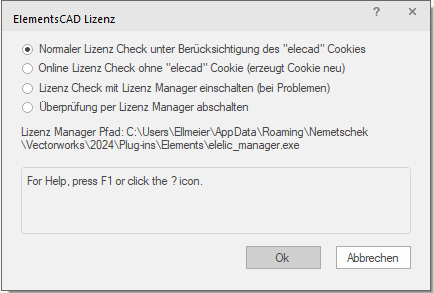 By holding down the Ctrl key, an intermediate dialog can now be called up when calling up the ElementsCAD Info.
For example, the third option can be used to fix problems with the license manager directly.